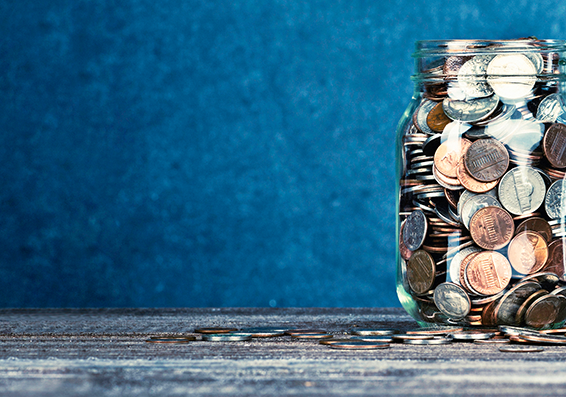 "How much will income protection cost me?" isn't really the question you should be asking. It's better to ask how much you can afford to lose if you were sick or injured.
Despite that, we know the reality is that ongoing premium costs are a big factor in your insurance choices.
To help you get an idea of your costs, we've put together a few of the factors that your insurance provider will consider.
Read more: The breadwinner's guide to income protection
Your age
Normally, the older you are, the more expensive your insurance. However, in the case of income protection, it's a little more complicated.
Older people tend to have higher incomes, which increases their premiums, but they also need fewer years of benefits, which reduces them. They are also more likely to suffer an illness, which increases their premiums, but they also tend to have less risky jobs, which reduces it.
This factor is highly variable, but depending on your combination of age and the other factors listed here, your age can either be a help or a hindrance to reducing your income protection premiums.
Whether you are a smoker or a non-smoker
It's now a well-established fact that smoking reduces your health and increases your risk of serious illness. In other words, it increases your chances of needing to claim on your income protection insurance.
That means smokers pay more for their income protection.
Your occupation and lifestyle
An office worker and a lumberjack are going to have very different premium costs because of the difference in risks of their jobs. If that office worker did a lot of dangerous extreme sports on the weekends, however, they might even out.
The higher your risk of getting injured, at work or play, the higher your income protection premiums will be.
Your income
Income protection tends to be a percentage of your income, or for an amount pre-determined by your insurer. The higher this percentage or amount is, the more your insurer will need to pay out if you claim.
The more your insurer may need to pay, the more expensive your income protection. Simple.
Your wait period and your benefit period
The longer your wait period and the shorter your benefit period, the less expensive your income protection will be. However, keep in mind that premiums are just one way to judge cost: the real cost may be paying for income protection that doesn't actually protect you. Sometimes, paying more for a shorter wait or a longer benefit period is better than paying less in the short term.
You can get more information on the wait period and benefit period here.
Which insurance company you choose to use
Some insurers are simply more expensive than others. This may be because they have a higher credit rating, better customer services or outright better policies. Whether you are willing to pay for the additional quality (or if that quality is more marketing than anything else) is another question altogether.
This is why we're in business; to help people sort the right from the wrong in insurance companies. If you want the best deals, work with an insurance adviser.
The benefits you have
Benefits make your insurance more flexible and more tailored to your needs, but they come at a cost. The more you have, and the more expensive they are for your insurer, the higher the cost will be for you.
You can get more information on income protection insurance benefits here.
For more information on income protection insurance and why it should matter to you, download our free ebook available below.