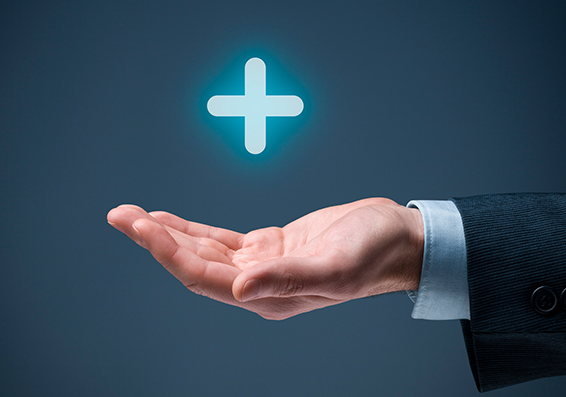 Income protection insurance doesn't stop at the core offering: there is a slew of optional extras you can add on for an additional fee. But knowing which to choose, if any at all, can be difficult.
To help you decide, we've put together these quick descriptions of some of the most common income protection benefits available for you.
Read more: The breadwinner's guide to income protection
The Waiver of Premium Benefit
A waiver of premium benefit is designed to pay for your policy premiums if you find yourself unable to work.
Finding yourself with a lowered or non-existent income makes it difficult to pay for your ongoing insurance premiums, even if you are propped up by the ACC or the government benefit.
A waiver of premium benefit pays for these premiums on your behalf for a set amount of payments, after a set amount of time has passed.
You still may need a waiver of premium benefit, even if you already have income protection. This is because income protection generally only covers a percentage of your income; that missing percentage could be the difference between being able to afford all of your premiums or only some of them.
With a waiver of premium benefit that applies across your whole insurance portfolio, you won't have to worry about keeping up your payments on your other important policies.
Vocational Retraining Benefit
Some income protection policies are set up to pay out every month right up until you retire at 60, 65 or 70. In these cases, it may seem odd to include a benefit that gets you back to work; after all, you are already receiving income from the repayments.
However, there are two problems with this. Firstly, getting repayments until standard retiring age can be expensive, especially if you are young when you initiate the policy. Such measures simply aren't an option.
Secondly, you are still only receiving a percentage of your income. By not re-joining the workforce, you are missing out on the chance to improve your income. This is especially important if you have ongoing medical costs that you aren't already covered for.
For these reasons, you may want to consider a vocational retraining benefit, which gives you the capital required to rehabilitate and re-educate yourself to the point that you can get back into a professional position. A large number of policies include this benefit automatically and it can make a huge difference—training for a new career is expensive and having support from an income protection policy to enable retraining is invaluable.
Home Modification or Equipment Expenses Benefit
It isn't just medical expenses and loss of income that can harm your finances if you are seriously injured or become seriously ill. There are a thousand different financial papercuts as well; the deepest one of which is the requirement for home modification or personal equipment.
A home modification or equipment expenses benefit is designed to pay for any alterations you may need to make to your home, or any expensive equipment you may need to purchase to continue living comfortably.
For example, this may include the installation of ramps if you need to use a wheelchair, or a stairlift if your mobility becomes impaired.
These features can be expensive, especially if you are working on a lower income, making this benefit valuable for those at high risk of needing such additions.
Suspension of Cover
Sometimes you just don't want or need protection from your insurance, but you don't want to give it up permanently.
Normally, this wouldn't be possible. You either have insurance, or you don't. The suspension of cover benefit gives you the opportunity to suspend your cover and your payments for a set amount of time.
This might be so you can stop work for a set period of time, go on parental leave or study leave, or otherwise drop your level of income and thus not be able to afford your premiums so readily.
Remember, your income protection insurance is generally only triggered if you are injured or become sick enough to need to stop working, not just because you choose to stop working for one of the reasons listed above.
To find out more about income protection insurance and how it can protect you at your most dire moment, download our free ebook below.