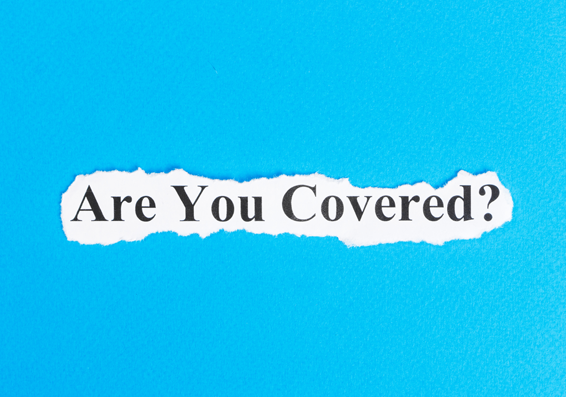 Every day in New Zealand tens of thousands of tradies grab toolboxes and hard hats, jump into utes and head off to construction sites around the country for another hard day's work.
It's expected that, on any given day, a few of you will get injured. Most of the accidents will be minor, but a few will be serious, keeping you off work for days, weeks, months or even years.
What happens if you do get injured or seriously ill? How will you and your family get by? Will you be able to keep up your mortgage repayments? Can you keep your business running? These are questions every building company, LBP, plumber, electrician, and labourer needs to consider.
Here, we take a close look at income protection insurance for tradies and look at how you can tailor your ACC payments to put yourself in the best position for that worst case scenario.
Injury stats for New Zealand tradies
House construction was the second most injury-prone occupation in New Zealand in 2015, according to data from ACC.
While the rate of work-related injuries has been dropping since 2008, the chance of being injured and off-work in the construction sector remains high.
Work-related injuries at a glance:
Why you can't bank on ACC

ACC only covers accidental injury. It does not cover illness, conditions related to ageing or emotional issues (i.e. stress) or injuries that develop over time unless they are work related.
The thing is, illness is more common than injury. In fact, Kiwi's are 2.6 times more likely to need extended time off work because of an illness, rather than an injury, according to the Financial Services Council.
Therefore, on average, more than half of New Zealand workers in need of long-term income protection won't be supported by ACC.
The other major caveat is that while ACC might pay out for your injury, it's highly unlikely that it will be an amount equivalent to your current earnings, so it puts extra pressure on you and your family to maintain your lifestyle and service any debt that you have.
Income protection often provides a much needed top-up to ACC.
Income protection for New Zealand tradies
BRAVEday insurance adviser Kane Butler says tradies can gain added security by tailoring their ACC plan and getting private income protection insurance.
"While it may seem like you're paying for insurance twice, there are ways to make your cover more effective—both in terms of cost and your level of income protection," Kane says.
ACC Cover Plus Extra
Switching from the default ACC plan to Cover Plus Extra can be a good option for self-employed tradies, Butler says.
The benefits of Cover Plus Extra include:
Agreeing a fixed income with ACC and getting 100 per cent of that when you make a claim.
Choosing how much of your income you want covered. The less you have covered, the lower your levies will be.
Avoiding stand down periods and uncertainty.
Using savings from your lower ACC levies to purchase broader income protection cover.
Paying a lower rate for administration (office-only) staff, which saves you money.
Private income protection cover
If you reduce your ACC levy contributions with Cover Plus Extra, you will be in a much better position to afford private income protection insurance.
This can cover you for accidents, as well as sickness and illness, such as cancer and depression.
This means you are covered for a much broader range of scenarios that could see you unable to work (and out of income) for months. It provides you with security that ACC alone can't match.
What about the cost?
The idea of paying for income protection insurance while still paying levies to ACC may seem like an added cost.
However, Kane says that there are ways to balance the two so that you're paying no more (or potentially less) than you would be on the default ACC plan.
What are my options?
Type of policy
As a business owner or self-employed contractor, the best option for income protection is an Agreed Value policy, Kane says.
This way everything is agreed up-front and you know exactly what you'll be entitled to when you make a claim.
An Agreed Value policy bases your payout on your average income over the last two to three years.
The other option is an Indemnity Policy, which requires you to prove your income at the time you claim.
"Self-employed workers' incomes can fluctuate a lot, which is why we recommend going with an Agreed Value policy where possible," Kane says.
Specific injury benefits
As a tradie, including specific injury benefit cover as part of your insurance policy is recommended. Income protection policies have a stand down period, which is often longer than the time you're off work.
This means you can be out of pocket for several weeks.
If you know what types of injuries you're most susceptible to, you can get specific injury benefit cover so that you'll immediately receive a payout if you find yourself unable to work due to injury.
The bottom line is that there are options to better protect the livelihoods of workers in one of New Zealand's riskiest industries—and it doesn't have to cost you any more than you're paying now.
Does your trade business have all its bases covered? It pays to check—and with our quick-check guide to tradie insurance, it's easy!