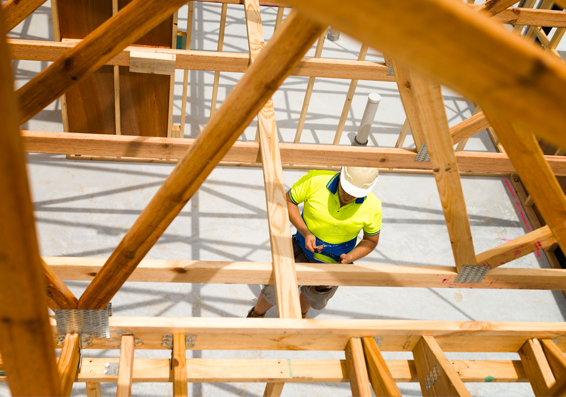 Public liability cover is one of the most important types of insurance that a tradie should have, and also one of the least understood. Here, we examine public liability insurance and expose some of the common pitfalls so that you can minimise the risk to your livelihood and get on with the job with peace of mind.
What is public liability insurance?
Public liability cover (also known as general liability insurance) protects your business from costs relating to accidental property damage and personal injury, while on the job.
What does public liability insurance cover?
This is where the small print and a good conversation with your insurance adviser becomes important as not all public liability insurance policies are created equal.
Most policies will cover the costs of:
Fixing property damage that you're responsible for.
Medical treatment for people injured on the job*.
Legal bills.
Potential compensation awarded to complainants.
However, general liability cover commonly comes with hidden caveats and exclusions, and tradies can be particularly vulnerable to these. Each insurance provider will have different terms and conditions, but here are a few common pitfalls to look out for.
*In the case of personal injury, this would usually be covered by ACC. However, if the injury is caused by gross negligence, you could be held liable for exemplary damages.


What tradies need to look out for
1. The "property you're working on" exclusion
If you're a builder, electrician, plumber, gasfitter, drainlayer, or any kind of tradesperson, almost every job involves working on a property. You might think that the property is the work site and would therefore be covered under your public liability insurance. However, most insurers consider the property to be a "product" that you're working on. Standard public liability policies exclude cover for the product itself, only covering third-party properties. Therefore, if you or one of your staff accidentally cause thousands of dollars worth of damage to a property you're working on, you might find that your insurance policy doesn't provide adequate cover.
For example, if you're a builder and you accidentally put your ladder through an expensive glass door of a property you're working on, you won't be covered under standard liability insurance.
"What does this mean for tradies? It means most tradies believe they have cover when they don't," says Kane Butler, insurance adviser at BRAVEday.
"A specific extension to ensure cover for the property being worked on is available and it should be included into your policy."
2. The "faulty workmanship" clause
Faulty workmanship is not covered by standard liability insurance policies. As a tradesman, it is important to understand the difference between accidental damage or injury, and damage or injury caused by poor workmanship.
Common examples of faulty workmanship include window damage caused while sanding the frames, or poorly installed cladding that allows water ingress over time.
Faulty workmanship can result in both physical damage to a property and financial loss. If you don't want potentially costly mistakes to catch out you or your staff and subcontractors, it's a good idea to speak to an insurance adviser about including a faulty workmanship extension in your policy.
3. Check your excess
Kane says it's important for tradies to understand that different excess levels may apply to specific areas of your public liability insurance policy.
For example, it's possible that arborists may have a higher excess for damage to property when they're working on trees over a certain height.
Kane's advice is to look over each area of your policy and have an insurance adviser talk you through it so you're not stung by higher-than-expected excess levels come claim time.
4. Cover for contractors
Subcontractors are generally required to have their own public liability insurance. However, Kane says that if you are the main contractor you should still check whether or not subcontractors are covered under your policy.
If the wording of the policy isn't completely clear on this, it can lead to major problems down the line.
Other policy extensions to be aware of are:
Advice or service extension: Cover for damage arising from professional advice or services provided to a client.

LBP (Licensed Building Practitioner) extension: Separate cover to pay the costs of defending your license, and any fines, if someone makes a complaint to the Building Practitioners Board.
Exclusions and what you're not covered for
What happens when you accidentally break the law?
Public liability insurance will protect you from general mishaps on the job, but what happens when you accidentally break the law? That's where statutory liability insurance comes in.
Statutory liability insurance covers reparation payments and legal costs related to alleged breaches of New Zealand legislation. The most relevant to tradies are the Resource Management Act and the Health and Safety at Work Act.
Pollution exclusion
Water quality is a major issue in New Zealand and tradies can be held legally liable for polluting the environment, including waterways. However, Kane says most liability policies contain pollution exclusions.
This means that if you are found liable for polluting a public swimming hole downstream from your worksite, you could be prosecuted under the Resource Management Act and face hefty fines.
"Tradies can request a specific environmental impairment liability policy," confirms Kane.
Beware of asbestos
Asbestos-related events are excluded from public liability cover, as the risk is deemed too high.
According to Kane, asbestos is found in more than 3000 commonly-used building products manufactured between the 40s and 70s. Therefore there's still a reasonable chance of encountering it on a work site.
Most tradesman don't realise that they can still obtain specific liability cover for asbestos. For more information on how to do this please contact us.
Does your trade business have all its bases covered? It pays to check—and with our quick-check guide to tradie insurance, it's easy!