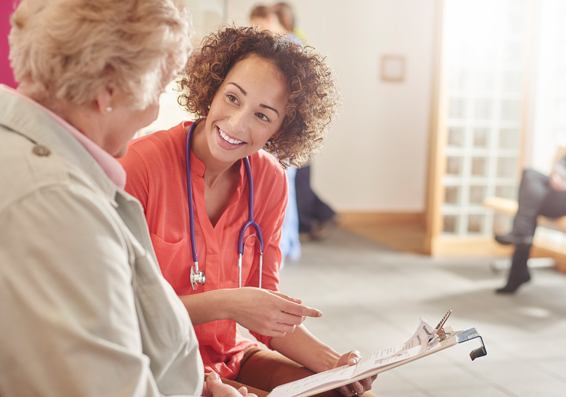 Cancer is New Zealand's biggest killer. Every year, it claims over 9,500 Kiwi lives. Each day, an average of 63 new cancer cases are registered. What's more, by 2035 the number of people it affects is expected to increase by 50 per cent. While we can't cure cancer (yet), we can be prepared for it.

Cancer rates are rising
In the last decade, worldwide cancer rates have increased by 28 per cent. Of all the countries, New Zealand had the second highest rate of cancer behind Australia, with bowel, breast, prostate, lung and melanoma being the most common. These five cancers account for 60 per cent of all diagnoses in New Zealand, with prostate being the most common in men and breast the most common in women.
While our ageing population is driving this rise, lifestyle factors are also contributing—smoking, drinking, obesity and sun/UV exposure also have parts to play. However, the toll goes beyond those who fall ill: it affects their families too, which is why we urge people to strongly consider private health insurance and the cancer cover it provides.
---
Insuring against cancer
While cancer is often no longer a death sentence, it can play havoc with your finances—especially if you're not prepared for it.
Treating cancer is expensive. Cigna estimates that the cost of surgery for prostate cancer lies between $28,000 to $30,000, while breast cancer surgery ranges from $12,000 to $22,000. That is just the surgery—before the cost of radiation or chemotherapy. Add that in, and the price grows (in some cases rockets) upwards depending on the type of cancer and whether the treatment is publically funded or not. It's in these post-surgery circumstances where private health insurance makes the biggest difference.


Recommended reading: Common health insurance FAQs
For example, Yervoy, used to treat advanced melanoma, costs $20,400 for a 12-week course and is currently on the waitlist for public funding. However, since it is a MedSafe approved drug, it is covered under some medical insurance providers.
Moreover, while the public health system does prioritise those needing cancer-related surgery, you have little to no say on who treats you or where. With medical insurance, you have the option to choose your own specialist.
When looking to purchase health cover, look at what kind of cancer cover it includes. The amount providers will cover varies as does what they cover.
It's also worth noting that some providers give the option to include cancer cover as an extra, while others include it as part of their standard policy. As a rule, always check to see what yours is before you sign on the dotted line.
---
Layered security
The most effective way to minimise the financial risk cancer poses is to find cover through multiple policies. Trauma, income protection and life insurance, for example, will all add additional layers of security, should you or your main income earner fall ill.
Cancer can cause major upheavals in your life, but it doesn't need to include the financial strain of affording treatment. While taking out multiple policies that protect against it seems over the top, there may come a time when you and your family are glad you did. As they say: it's better to be safe, than sorry.
---

Every health insurance provider has different rules and benefits that cover surgery, cancer treatment, tests and specialist appointments. To help you see what the major differences are, we've created this handy medical insurance comparison chart, so you can make an informed decision about protecting your health.