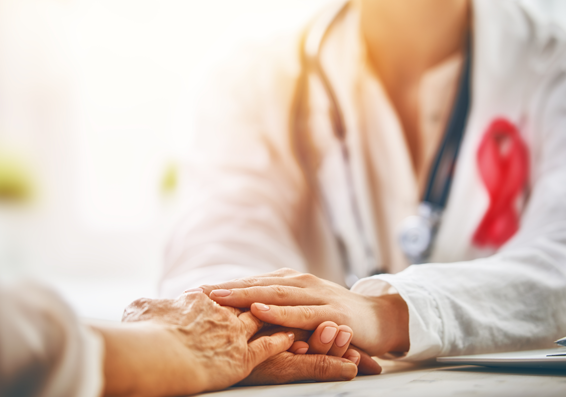 Like all New Zealand women, when Megan turned 45 she became eligible for a free mammogram screening offered through BreastScreen Aotearoa. But like many of us, she put it off until she saw the mobile screening unit in Orewa.
"I saw the caravan and I thought, you know what, it's easy, just go in and get it done," says Megan.
A few weeks later she got the phone call. They wanted to conduct another mammogram. It was fairly normal, they said, a high percentage of women were often asked to go in for a second review. The second mammogram turned into an ultrasound, then into a biopsy. Ten days later she got the confirmation.
"When the nurse goes in with you to see the doctor, you know it's probably not going to be a good outcome," Megan says with a rueful laugh.
Early detection was key
Megan was diagnosed with stage two breast cancer. It was small and hadn't spread to any other part of her body; she wouldn't need to undergo chemotherapy, just surgery and radiation treatment. Moreover, because they'd detected the cancer early, she was eligible for intraoperative radiation—radiation done at the same time as her partial mastectomy.
"I really hit the lotto being able to have that treatment," Megan says. "I went in, had the mastectomy and then had the radiation while I was on the theatre table.
"Had I gone down the traditional path I would've had to have the operation, wait four weeks, then undertake a six week period of daily radiation treatment."
Having the intraoperative treatment not only meant a quicker recovery, but it also meant less stress—and that was a major win for Megan. As a solo home owner with a job and mortgage commitments, it meant she was able to return to work sooner.
Health insurance fell short, BRAVEday picks up the slack
Southern Cross was Megan's medical insurance provider. And while her testing, diagnosis, surgery and specialist consultations were covered under her policy, Southern Cross was the only provider that did not cover intraoperative radiation. In the end, she paid for it herself.
"It was a no-brainer," she says. "And I am very grateful I was in a position to be able to do that."
However, where her medical insurance fell short, an insurance review with BRAVEday revealed that she was eligible to claim on her trauma insurance.
"I've been a client of BRAVEday's for 12 years," Megan says.
While her work provided her with health insurance, her trauma package was through BRAVEday, and it made all the difference.
"My trauma policy was due for review, so they got in touch with me and I mentioned what had happened," Megan says.
A good insurance advisor should be in touch at least once a year, to make sure your circumstances haven't changed. At BRAVEday we encourage our clients to tell us if their health changes in any way, just so we can check if they're eligible to make a claim.
As it turns out, she was eligible to make a trauma claim. All she had to do was provide the medical documents from her doctor and BRAVEday proceeded to take up the claim. Once the claim was accepted the money was in Megan's account within 48 hours.
"They were amazing," says Megan. "They were so efficient. You're like a member of the family to them—not just another customer."
Secure, no matter what the future holds
Going through cancer treatment is an experience full of anxious waits and periods of uncertainty about the future. When Megan's trauma insurance came through, it took a huge weight off her shoulders—no matter what happened, she was financially secure.
"It just took that stress away, particularly in that first year when it's on your mind a lot," said Megan. "It's a year of firsts and you're constantly wondering if it is going to come back.
"Now I have a fall-back should I need it and some long-term security as well."
And it was all from picking up a trauma policy that she never thought she'd use.
"For a small payment option, it is worth it," Megan says. "You just don't know what the future brings."
People made all the difference
Now in remission, Megan knows she was lucky in more ways than one. The people she met turned what could have been a harrowing experience into one that was admittedly stressful, but also fully supported. Nothing was too much trouble for anyone.
"You just don't realise how impactful people can be," Megan says.
"I met amazing people through the journey. The people at the clinic—even the receptionist as you enter the oncologist—everyone has been incredible. And then to have someone like Tania at BRAVEday to be there to sort out my insurance claim, it just made all the difference."
---
Every health insurance provider has different rules and benefits that cover surgery, cancer treatment, tests and specialist appointments. To help you see what the major differences are, we've created this handy medical insurance comparison chart, so you can make an informed decision about protecting your health.