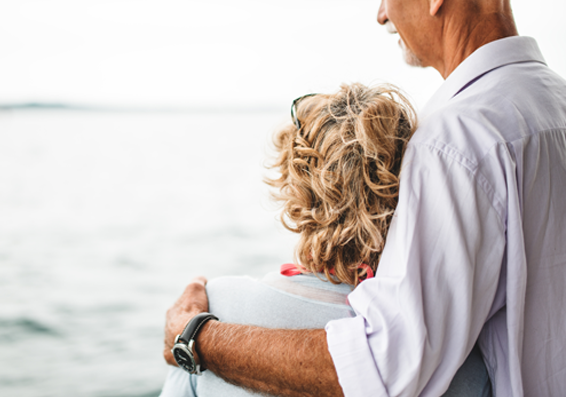 Every year when the bills for their health, trauma and life insurance came around, Dona's husband would grumble at the cost and swear it would be the last year they'd pay before she would convince him otherwise. In 2016, she was glad they did.
A chance check of an outfit in the mirror found a new mole that had not been there before. Dona did the right thing and went to the doctor, who referred her to a surgeon to have a biopsy done. A few days later the results came in. Melanoma.
Melanoma is one of the most common cancers in New Zealand. We have the highest rate in the world with 4,000 people diagnosed every year.
"It goes to show that you have to look at your moles," Dona says. "I never would have done that if I wasn't checking a dress in the middle of summer."
A quick and easy surgery
Dona's melanoma was in situ, meaning it hadn't invaded the tissue underneath. She underwent surgery to remove it and didn't require any radiation or chemotherapy treatment.
"I asked my surgeon, 'am I going to die from this?'" says Dona. "He said, 'I don't think so. You might get another one, you might never get another one.' He did a beautiful job in the surgery, you can hardly see the scar."
Better yet, her health insurance policy covered all the costs.
"I didn't even think to go to BRAVEday to make a trauma insurance claim," Dona says. "I didn't think it was significant enough to even be worth that."
Dona's trauma insurance also pays out
It was only when BRAVEday began processing Dona's health insurance claim did they see the results of the biopsy on her mole and realise she was eligible to make a trauma claim.
"Dean asked me to send the pathology through and in the back of my mind I was thinking, why do they want the pathology?" says Dona. "I never for a minute thought about a trauma claim. I thought you had to have something bigger than that."
All Dona had to do was just sign her release paperwork and her trauma claim proceeds were paid to her account within 48 hours.
"If it wasn't for the tenacity of BRAVEday I would never ever have made that claim," says Dona. "And I would never have thought about it again."
The importance of a financial safety net
Dona and her husband took out their insurance policies through BRAVEday when they were in their 40s. Now with Dona approaching 60, BRAVEday's advice to include trauma cover has provided them financial security for now and for years to come.
"I never would have had trauma insurance had Dean not talked us through it. He said that for our age group things can come up, you can get cancer, have a heart attack, so it's a good insurance to have. And it was," says Dona.
She's even gone on to recommend it to others, and her husband won't quit his now either.
"You don't see conditions such as cancer happening to you when you are younger in your 30s and 40s," she says. "But when you get to our age and see people you know developing serious health issues, it makes you realise how important it is."
Having melanoma was something of a wake-up call for Dona. Life is unpredictable, and now she knows that while paying the premiums of an extra insurance can hurt, it could hurt a whole lot more without it.
---

Every health insurance provider has different rules and benefits that cover surgery, cancer treatment, tests and specialist appointments. To help you see what the major differences are, we've created this handy medical insurance comparison chart, so you can make an informed decision about protecting your health.